Wisconsin Fast Plants are an ideal model organism for observing and learning about inheritance patterns! Monohybrid and Dihybrid crosses demonstrate Mendelian patterns while other genetic stocks provide opportunity for observing cytoplasmic traits and developing of selection experiments.
What inheritance patterns are observable in Fast Plants?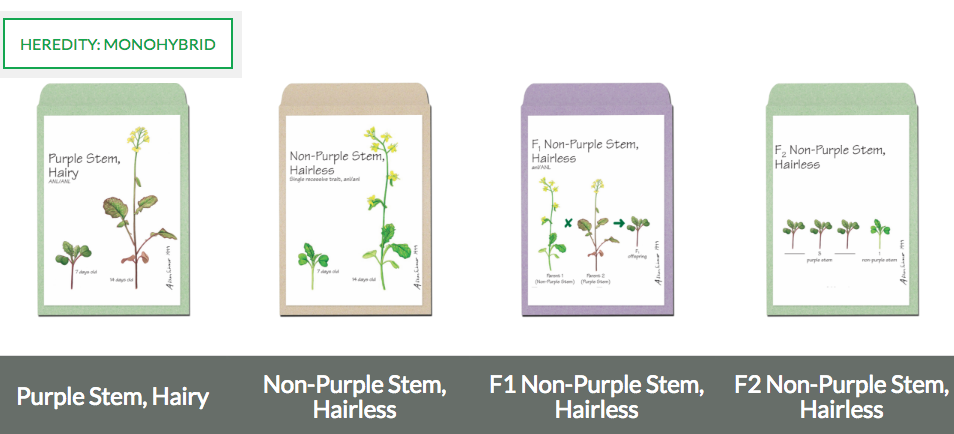 What kits can I use to teach genetics and heredity with Fast Plants?