Standard Variety
Standard Wisconsin Fast Plants®
---
Standard stock characterizes the typical form and growth patterns for Fast Plants. Standard stock was selected for uniformity under ideal growing conditions in days to flower (14 days) and short life cycle (35-45 days to harvesting seed). Also, Standard was recently bred to have a purple stigma, making it easy to observe pollination.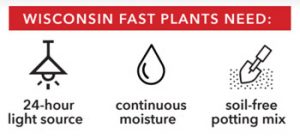 Wisconsin Fast Plants are non-GMO, developed through traditional plant breeding for research and teaching. Their closest vegetable relative is a turnip or Chinese cabbage. Their scientific name is Rapid Cycling Brassica rapa.
---
Investigations
Life Cycles
Environmental Science
Botany
Comparative Morphology
Plant Physiology
Experimental Design
Independent Research Projects
Learn more about investigations with Fast Plants
for Middle and High School Lessons
for Elementary Lessons
---
Also Available as Seed Disks!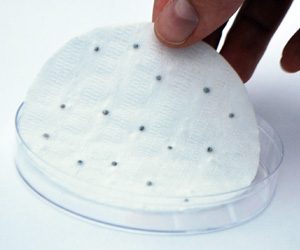 Shop Seed Disks